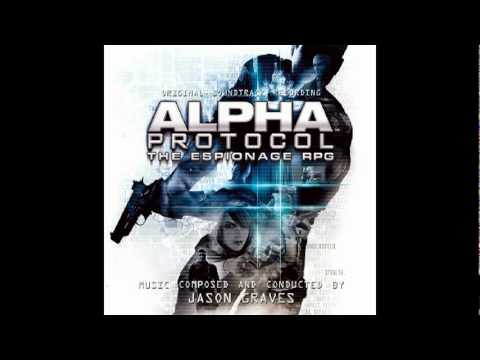 Thank the Lord it's Friday, eh? Normally we'd have an Insert Coin column for you today, but Lucas is currently buried under a large pile of other commitments so it's coming a little late this week. Apologies if you were expecting to read about more arcadey goodness today — it should be up either tomorrow evening or early Sunday morning, so watch out for it then.
In the meantime, here's a piece of music from the underrated gem of an RPG that is Alpha Protocol, a thoroughly entertaining spy-themed romp by Obsidian Entertainment, of Neverwinter Nights 2, Fallout New Vegas and Project Eternity fame. Our friends over at "gaming book club" group the Squadron of Shame (disclosure: I am a member of said group) are shortly to begin a communal playthrough "mission" on the subject, so if you'd like to participate in that discussion and perhaps have some of your comments referenced on a podcast in the near future, drop by the group's official Google+ community and say hello. (Obviously you'll need a Google account to do that.)
If you've never played Alpha Protocol, you can nab it on Steam for an eminently reasonable $14.99. And if you enjoy the work of composer Jason Graves — he's also worked on the recent Tomb Raider reboot, along with Dead Space 3 and Might and Magic Heroes VI — then be sure to check out his website, which has a bunch of other tracks for your enjoyment.